ASX-listed software maker Altium has knocked back a $5 billion takeover offer from US design technology heavyweight Autodesk, saying the bid undervalued the company's growth potential.
The rejection from Altium, which develops software used to design electronic circuitry for a host of goods connected to the internet, comes despite a slew of recent downgrades announced by the company.
Altium is one of the five heavyweight technology stocks on the ASX and was valued at $3.6 billion before Autodesk's pursuit was made public, with its shares trading at $27.21. Investors welcomed Autodesk's interest in Altium, with shares soaring to a high of $38.26 – up more than 38 per cent – on the back of the news.
The stock had traded as high as $42 last year before the company downgraded its revenue targets.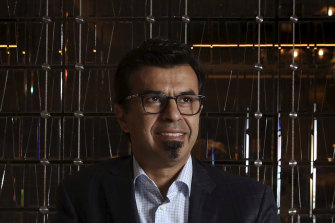 Altium's board said on Monday it had received a non-binding, indicative and unsolicited proposal from Autodesk offering $38.50 per share via a scheme of arrangement. It said the offer evolved from a dialogue about a strategic partnership with the $US62 billion Autodesk, which is known for its computer-aided design software AutoCAD.
It added that Autodesk's offer "significantly undervalues Altium's prospects and therefore rejects the proposal at the current price."
According to executives involved in the talks, who are not authorised to speak publicly about the offer, Autodesk approached Altium earlier this year. The talks covered a range of options including a partnership where Autodesk would have taken a stake in Altium, or a takeover.
Altium has recruited Goldman Sachs for its defence while Morgan Stanley is advising Autodesk.
Altium said it has a unique position in the electronics ecosystem and noted that in the past, unsolicited acquisition interest has developed from partnership dialogue with other parties in the ecosystem.