This story originally appeared in the summer 2021 issue of Everyday Champions magazine. You can read the entire issue here.
By Stan Awtrey
Being a member of the U.S. Olympic team, as an athlete or a coach, is the achievement of a lifetime. To stand on the starting blocks or work the sidelines as a coach – as have a quartet of Georgia Tech coaches — puts a person among elite company.
But most admit the most chilling moment of the Olympic experience is when they put on their official uniform and join the other athletes and staff for the Opening Ceremonies. That walk into the arena is the definitive pinch-me I'm-at-the-Olympics moment that let them know it wasn't a dream and they were indeed representing their country on the world's biggest athletic platform.
"When you walk in with Team USA and you realize you're with all these great athletes and people who are the best in the U.S. and typically the best in the world at what they do," said Rodney Harmon, who was head coach of the men's tennis team in 2008. "That's the pinnacle of representing your country right there."
Georgia Tech women's basketball coach Nell Fortner was the head coach for the 2000 team in Australia. Georgia Tech swimming coach Courtney Shealy Hart won two gold medals in the pool in 2000. Yellow Jackets track coach Nat Page made the team as a high jumper in 1980 and has coached a handful of Olympians.
The common thread for each member of the coaching foursome is hard work, even if each one took a different journey to get there.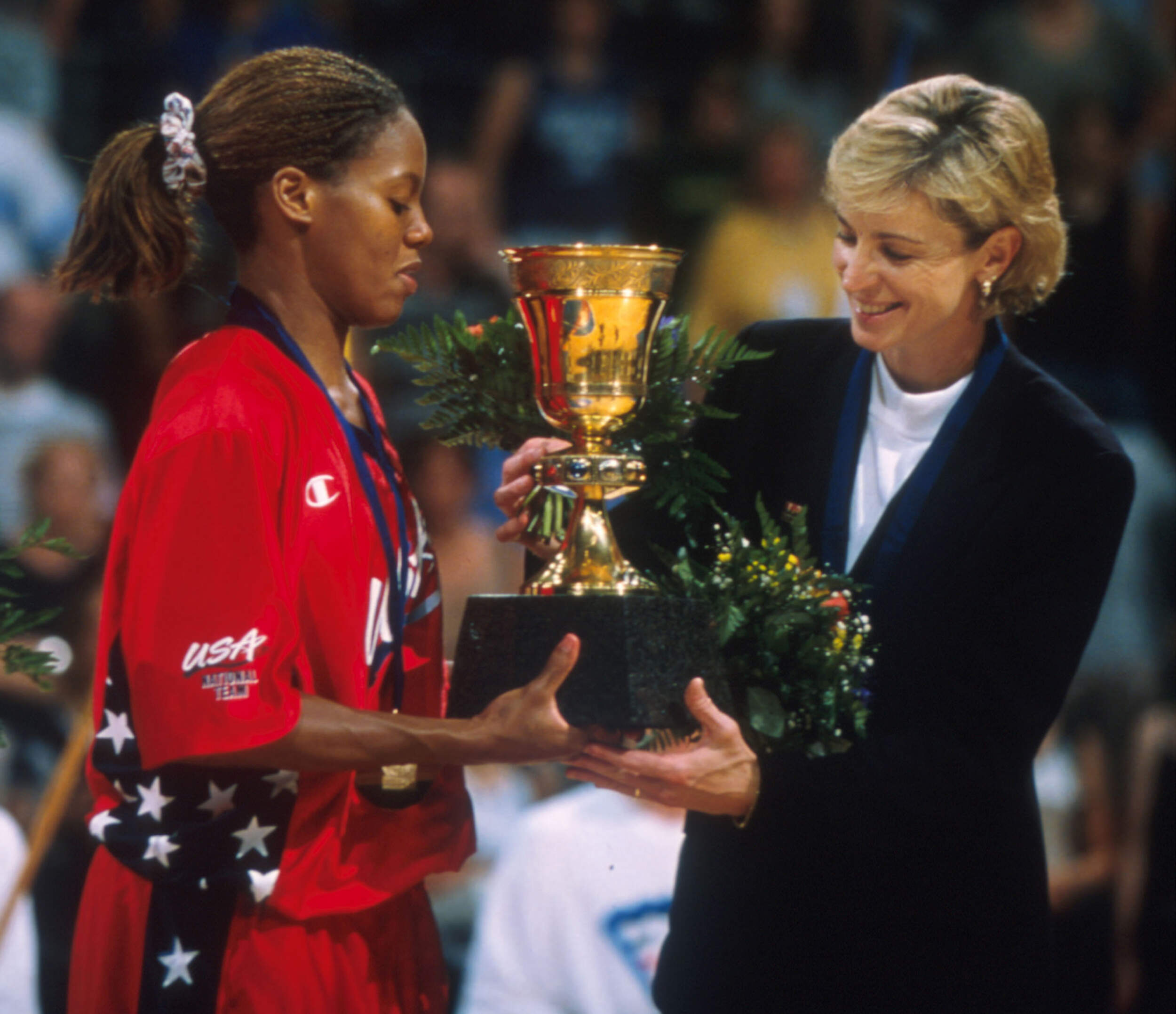 Nell Fortner
Fortner began to dream about becoming the coach for the U.S. Olympic team when she was in high school. While others may have fantasized about making the winning basket, she was mentally drawing up the play that would yield a gold medal.
"Don't ask me how I got that in my head, because I can't tell you," Fortner said. "But I think it was just wanting to compete at the highest level. You never know when or if that opportunity will ever happen or how it even comes around."
The timing was perfect for Fortner. She was an assistant coach for the U.S. National team and worked with Tara VanDerveer, training and traveling with the team for a year to get ready for the 1996 Olympics in Atlanta.
Afterwards there were two professional women's leagues, each playing in the opposite season. USA Basketball needed a coach to train the players when their league was out of season to ensure continuity with the coach. Fortner, a young head coach at Purdue, was asked to take on the job.
"I loved my job at Purdue, but how do you say no," she said.
So in 1997 she moved to Colorado, trained players and traveled the world and got them ready for the 2000 Olympics in Australia. The U.S. went on to win the gold medal game against the Aussies, sending away 25,000 disappointed locals.
"I looked up at the clock, and there was 7½ minutes left, and the game was winding down, and we were up 20 and I knew we were going to win, but I couldn't show it," Fortner said. "But I had this overwhelming feeling come over me as I stood on the sidelines and I went, 'We're going to win this thing.' It just hit me for some reason, and it was a phenomenal feeling."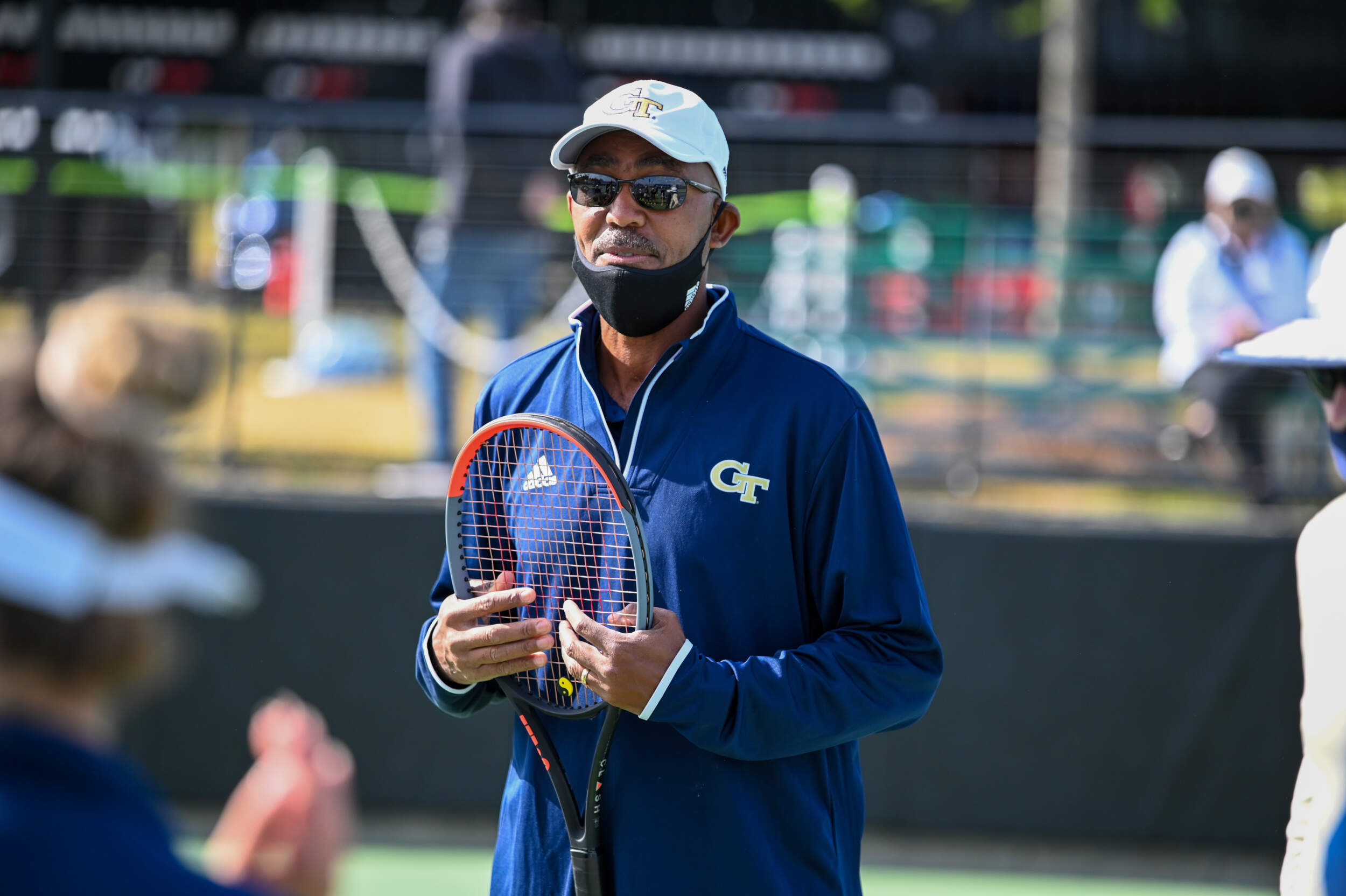 Rodney Harmon
Olympic tennis returned as a medal sport in 1988, not long after Harmon finished his exceptional playing career at SMU in 1983. He had teamed up with Mel Purcell to win the 1980 NCAA doubles championship at Tennessee before transferring to SMU, where he was the Southwest Conference's singles champion in 1982 and 1983.
When Harmon stopped competing, he went to work for the U.S. Tennis Association in a variety of positions, from player development to support. He served as a USTA coach and worked his way up to become the national coach, then director of men's tennis and eventually the head men's coach for the 2008 Olympics in Beijing.
"We had great players on that team, and it was a great experience," Harmon said.
Harmon helped engineer a strategy that enabled American James Blake to knock off World No. 1 Roger Federer. He coached the doubles team of Bob and Mike Bryan, which won a bronze medal. He watched Venus and Serena Williams win, too.
Harmon was also able to take advantage of the entire Olympic experience. He watched Michael Phelps win four gold medals. He saw Usain Bolt run. He met President George W. Bush. He observed the basketball Dream Team and interacted with Kobe Bryant when the team came to watch the tennis match.
"The support from the other athletes and the other sports was interesting," Harmon said. "The men's basketball team came out to watch when James Blake played Roger Federer and sat basically behind me. It was interesting because Kobe kept asking questions about how you train, why he used that strategy, what he can do differently. I got so many interesting and provoking questions from him."
Harmon was learning, too. The Olympic experience helped him stretch and become a better coach.
"The biggest thing you see is the focus and determination it requires someone to get and stay at the highest level," Harmon said. "They want to be the best they can be – not only on the court, but in the gym and in the classroom, because that's what's required at Georgia Tech. You have to have a person who's striving for excellence in all three areas."
Courtney Shealy Hart
She was a competitive AAU swimmer, but her high school didn't field a swimming team because the South Carolina High School Association did not sanction the sport. So Hart gravitated toward volleyball, where her height (6-foot-3) was quite valuable. She competed at a high level in both sports and had to double up in swim meets and volleyball tournaments on more than one occasion.
Hart tried out for the 1996 Olympic swimming team, but did not make it. She swam at the University of Georgia for four years, finished with 26 All-America honors and helped the Bulldogs win the NCAA title in 1999 and 2000. That's where she developed the drive to strive to make the 2000 Olympic team.
"I said, I'm going to be on that 2000 team. I'm going to give everything I can to be on that team," she said. "My senior year I was co-swimmer of the year in the NCAA, so I was building a lot of confidence in myself."
She made the Olympic team in the 100-meter backstroke and the 100 freestyle. She won two gold medals as part of the 400 freestyle relay and the 400 medley relay.
"Just to make the team was a huge accomplishment, and when you get there, it's like icing on the cake," she said. "I'll certainly never forget hearing the national anthem playing while they're putting a gold medal around your neck. That's something you never forget.
"My parents say they were there, but I never actually saw them. But they said if they would have turned off the lights in the building, you would be able to see my smile because I was so excited to be up there with my teammates and represent my country."
She joined the Georgia Tech staff in 2007 and was named head coach in 2009. Since then the program's men have established 20 school records, the women have set 18 school records.
"Again, I may be an example of don't ever give up," she said. "Because if I had given up after '96, I wouldn't be a two-time Olympic gold medalist."
Nat Page
Page is the jumps and hurdles coach for Georgia Tech's men's track team. He was good enough to qualify for the 1980 Olympics as a high jumper. But he never got to experience that walk into the stadium, as President Jimmy Carter decided to boycott those Summer Games to protest the Soviet invasion of Afghanistan.
So his exuberant Olympic moment came when he made the U.S. Olympic team. During the competition, the skies opened and it began to rain. Page never had any problem jumping in the rain, but several of his competitors hated it. Advantage Page.
"I knew if it rains, it increases my chances and that was actually the case, as I ended up second," Page said. "And once I knew I was actually in second place, I ran under the stands to the pay phone. We didn't have cell phones back then and you had to have a quarters, nickels and dimes to use the phone. So I ran to the phone and called home and said, 'Ma, I made the Olympic team! I'll call you back. I'm right in the middle of competition.' So I ran back out and cleared the next height and finished second. It was an exciting moment, and I had a little story to go with it."
While Page didn't get to compete in the Olympics, he got a consolation prize by jumping well in other meets that led up to the Olympics.
"I was just so happy at that point. I was young, and at that point, we got on the plane and I got to compete against the Germans and the British and the French," Page said. "That summer I jumped really well. Small consequence, I beat six of the Olympic finalists. The only one I didn't get to jump against was the Olympic champion. But I ended up ranking eighth-best in the world, and that let me know I was actually pretty good."
While Page didn't get to the games, his sister made the 1984 team that competed in Los Angeles in intermediate hurdles. He's coached nine world champions and five Olympians, as well as others who competed on the world stage.